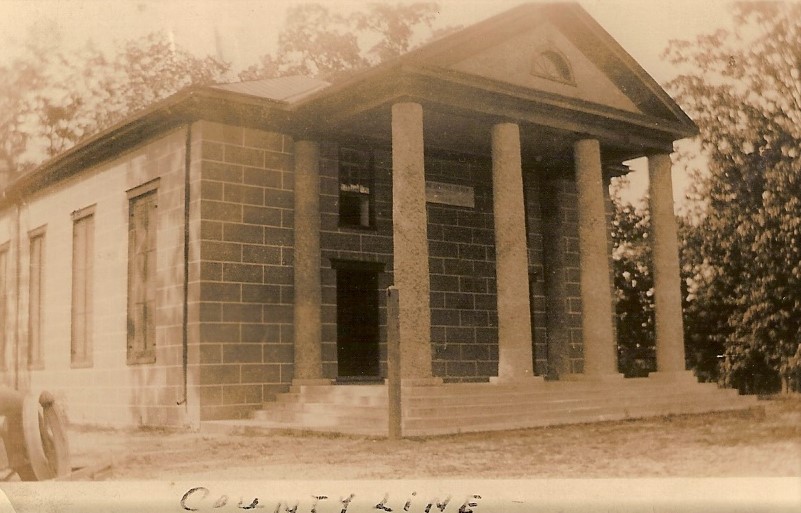 The History of County Line Baptist Church
Ruther Glen, Virginia
County Line Baptist Church was organized in 1784 by the renowned Baptist pastor John Waller. The Waller family was very heavily involved in the early years of County Line. John's brother, William Edmund Waller, was the first pastor. John Waller himself was the second pastor, and his nephew, Absalom, was also pastor. He was the last Waller to pastor at County Line. He served from 1793 until his death in 1823, making him the pastor with the longest tenure.
John Waller was famous for being removed from his pulpit, publicly whipped and jailed because he would not agree to secure a license from the state to preach the gospel. His continued abuse for this failure is a matter of record, and his actions became a major catalyst for religious freedom.
After the Wallers, County Line continued to grow and meet the challenges of Christian ministry. The next pastor we are aware of was Alexander Harlow. The last year of his tenure was 1827. From 1826-1827, the church membership increased from 208 to 292. In 1827, there had been 84 baptisms; up from the 6 they had the year before.
During this period, County Line Baptist Church was located across from where Rehoboth Methodist Church is now on the current route 738, the old Ridge Road very close to the Caroline County boundary with Spotsylvania County. Tradition had always put it at that location, hence the name County Line, but there was never any proof of that until 1996. That year a document surfaced that revealed a map and a note indicating that this was where the church was located.
Sometime around 1840, a new worship center was constructed where the current cemetery is located. Because of structural and space problems with that building a new one was constructed in 1884 on the current site.
Churches are more than just structures. County Line has been blessed with pastors and people who have a heart for missions and living out the gospel in the place where God has placed them.
Through the years many have come to County Line and have made significant impressions upon this community. We would like to welcome you to join with us as we continue in this rich heritage of service and love.
We look with gratitude to a fruitful and successful Christian ministry, and we firmly believe that the best is yet to be.